How Does Invisalign Work?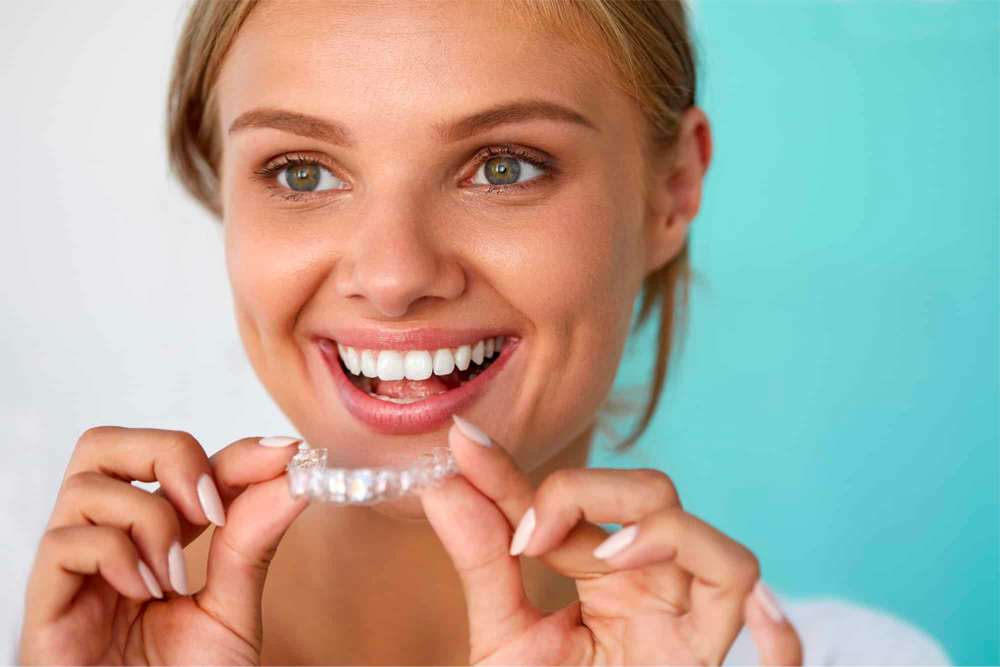 More About How Invisalign Corrects Smiles
More people than ever before are turning to Invisalign to get the smiles they've always wanted. Most people know it for its high level of discretion, but how does it work to move the teeth and improve bites? The experts at Kim Orthodontics explain more.
What is Invisalign?
Invisalign is the clear, comfortable, and removable way to straighten your teeth and correct your bite. Rather than using traditional metal brackets and wires, Invisalign uses a clear aligner system. The aligners are made of clear, BPA-free plastic and are designed to fit snugly over the teeth. They are custom-created for each individual patient, so you'll receive the highest level of personalized treatment.
How does Invisalign work?
Just like traditional braces, your Invisalign aligners are constantly working to exert gentle pressure on the teeth. This pressure works to guide the teeth to their proper locations so that at the end of your treatment, you'll have your most ideal smile.
Invisalign uses a series of aligners, with each set calibrated to perfectly achieve a certain movement. Patients wear the sets in consecutive order for approximately two weeks before moving on to the next. The aligners should be worn 20-22 hours a day.
What are the benefits of Invisalign?
Invisalign offers a host of benefits over more traditional braces options. First, Invisalign aligners are virtually invisible, so you can go through your orthodontic treatment without drawing attention to yourself. Patients also love it because the aligners are removable. You'll remove the aligners to eat, drink, brush, and floss. That means you won't need to make adjustments to your diet or take extra time brushing around brackets and underneath wires.
How do I get started with Invisalign?
To begin your journey with Invisalign, you'll simply schedule a consultation with Kim Orthodontics. At your appointment, we'll take photos of your teeth and face and take digital X-rays. We'll also use a small, handheld iTero scanner to get a digital scan of your teeth. This helps our doctors get a complete image of the issues you are facing so that we can craft a personalized treatment plan just for you.
Once we have all the records we need, we'll send everything to Invisalign, with careful instructions on how your teeth will be moved throughout your treatment. Your carefully designed and detailed treatment plan will include everything from the current position of your teeth all the way to the final desired position. You'll even be able to see an image of what your outcome will look like! Then, Invisalign will craft your personalized aligners, and once completed, you'll be ready to begin your treatment.
Invisalign offers patients a clear, comfortable, and removable way to get the smile of their dreams. And with the experts at Kim Orthodontics, you're in highly trained hands who provide exceptional treatment every day.
To get started with Invisalign, call Kim Orthodontics at 808-941-9888.