Receptionist Intern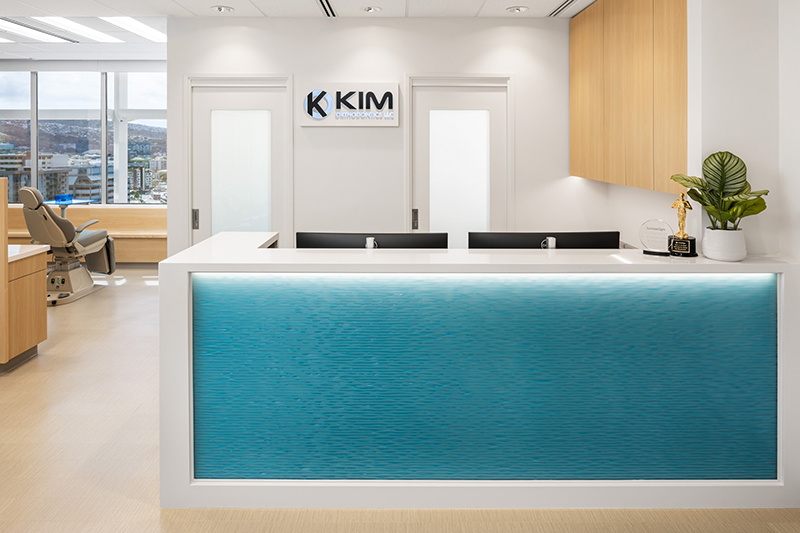 Gain valuable insights and hands-on work experience at a tech-forward, best-in-class ortho practice. Perfect opportunity for those new to ortho or enrolled in Dental Assisting or Dental Administration school to learn on the job. Do well at your internship and it could lead to a salaried, full-time position at Kim Ortho!
Job Responsibilities:
As a Front Desk Receptionist intern, you'll play a vital role in our practice, creating exceptional, positive experiences for our valued patients from the moment they arrive to when they leave our office. Your role will involve helping our receptionist in scheduling appointments, coordinating with other dental offices, handling financial and insurance matters, and providing outstanding customer service with the guidance of our Receptionist. You will also have the opportunity to engage with patients through various communication channels, including email, phone, text messages, and written letters and contribute to general administrative tasks for a smoothly operating office. If you have a friendly demeanor, excellent communication skills, and a passion for delivering outstanding patient care, we invite you to apply for this exciting internship position today!
Job Type: Internship
Job Locations: Ala Moana Center Honolulu, Hawaii and Pearlridge Center Aiea, Hawaii
Work Schedule:
8:00 am to 6:00 pm
4 days a week
Qualifications:
Dedicated and hard working
Reliable and on time
 Skills and Competencies:

Exceptional verbal and written communication skills
Enthusiasm and high energy
Dependability and consistency
Detail-oriented and exceptional organizational skills
Self-starter and independent
Fast-learner and team player
 Salary: